Why we fancy this
This round dining table is inspired by the classics of mid-century modernism. It has a remarkable design with a distinctive profile. It replaces the legs of the table with a single cast aluminum pedestal in Black that resembles the stem of a flower. The top is plywood with a American walnut veneer. Inspired by Eero Saarinen.
This item is a mid-century reproduction inspired by eero saarinen and is in no way affiliated with the designer or its original manufacturer.
Product Details
Dimensions:
overall
h 28.25"
w 48.00"
d 48.00"
Shipping & Returns
Shipping:
Free Shipping Nationwide
Lead Time:
SHIPS WITHIN 3 TO 7 DAYS
Return Policy:
Returns accepted within 14 days of delivery.
Warranty:
ONE YEAR LIMITED WARRANTY
Shipping Restrictions:
Due to shipping restrictions, we cannot ship this item outside contiguous United States.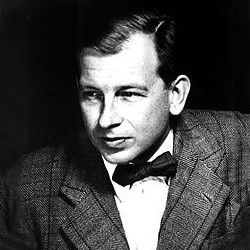 Inspired by eero saarinen
Saarinen exemplifies plurality, making him the natural predecessor to contemporary trends emphasizing less a particular style and more a process. Saarinen worked closely with his clients and allowed his working methods to change and be challenged by his "co-creators." The results are some of the most memorable designs from the mid-century modern era. Slightly out-of-time, but with a grace and beauty that never abandons precision and logic, Saarinen has become quite collectible and his influence is felt strongly in contemporary practice.