Why we fancy this
The minimal nature of this CAD Wire Side Chair is an asset for any lover of modern furniture. A simple yet stylish design evoking the height of modern classic design. As comfortable as it is attractive, this is the sort of accent chair that starts conversations.
Product Details
Dimensions:
overall
h 31.00"
w 23.50"
d 20.50"
dhfkdshfkds
h 1212.00"
Shipping & Returns
Lead Time:
SHIPS WITHIN 3 TO 7 DAYS
Return Policy:
Returns accepted within 14 days of delivery.
Shipping Restrictions:
Due to shipping restrictions, we cannot ship this item outside contiguous United States.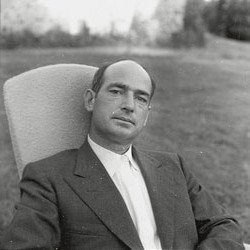 harry bertoia
Harry Bertoia was an artist who worked in furniture design. His designs were renowned foremost for their great beauty, displaying the sensibility of a sculptor. He gained attention for his monumentally successful diamond chair, which found him working with wire mesh by hand. Without sacrificing functionality or comfort, Bertoia found the beauty in the new materials that fascinated the innovators of mid-century modernism. He later worked with the Eames, developing new designs and practices for steam-bending plywood.