Contemporary Rustic Interiors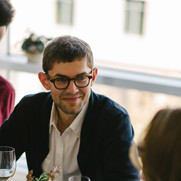 Curated by Nathaniel
Wood furniture, Natural Linens, Unpatterned Fabrics, and Simple Rugs
The natural look delivers the promise of comfortable living. Imbued with Earth tones ranging from light beige to brown, Contemporary Rustic Interiors are warm, with lots of vigor yet a grounded energy. Create an inviting space for your guests, your loved ones, and especially yourself. Browse our collection of furniture, decorative accents, and decor items like area rugs.
Contemporary Rustic living spaces rely on expertly crafted wooden furniture and natural fabrics. Unprinted upholstery patterns, solid color pillows in Earth tones, and simple throws help create this style. Browse our collection of balanced furniture made from select timbers and create a living space designed to chill out and enjoy the day.
Balanced Furniture in Earth Tones Creates Inviting Spaces

The layered look is essential to completing a contemporary rustic interior. By creating a space that looks like it has evolved over time, you deepen the grounded and inviting energy of your space. Collect pieces with balance in complementary Earth tones but don't shy away with competing design visions or several finishes of wood. As long as the decor is linked by a safe but natural aesthetic, you can create a relaxing interior.