Why we fancy this
The PP130 Circle Hoop Chair is a stunning chair with a design that is expansive and daring. The large hope frame is made of solid wood with a walnut color. White rope netting is stretched across the frame to form the back, transforming this simple piece into something between art object and folk creation. The design is filled out with a cozy and ultra cool black leather upholstered seat cushion. Inspired by Hans Wegner
This item is a mid-century reproduction inspired by hans wegner and is in no way affiliated with the designer or its original manufacturer.
Product Details
Dimensions:
overall
h 38.20"
w 44.50"
d 37.20"
Shipping & Returns
Shipping:
Free Shipping Nationwide
Lead Time:
SHIPS WITHIN 3 TO 7 DAYS
Return Policy:
Returns accepted within 14 days of delivery.
Warranty:
ONE YEAR LIMITED WARRANTY
Shipping Restrictions:
Due to shipping restrictions, we cannot ship this item outside contiguous United States.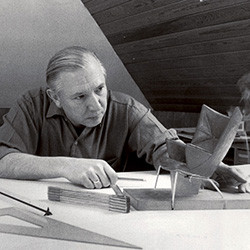 Inspired by hans wegner
Hans Wegner was one of the key figures in the popular rise of mid-century Danish design. Many of his chairs have become iconic, and his name evokes recognition among collectors and novices alike. He combines traditional joinery and construction techniques, working with a number of materials, especially solid wood, plywood, upholstery, and papercord, to create his signature style. His sculptural touch brings definition and style to his love of simplicity and function.