Why we fancy this
The PP503 Kennedy chair draws inspiration from the height of the mid-century modern period. This chair was featured in the televised Kennedy/Nixon debate, cementing its place as a popular fixture in homes dedicated to forward-thinking design. This classic couples easy-going style with comfort, marrying subtle yet sensuous curves with a cozy leatherette seat. The PP503 Kennedy chair works in an almost unlimited number of functions, from dining halls to reception areas. But wherever you find it, it's a great place to sit and either be seen, or sink deep into the comforting embrace of your own thoughts and energy. Inspired by Hans Wegner.
This item is a mid-century reproduction inspired by hans wegner and is in no way affiliated with the designer or its original manufacturer.
Product Details
Dimensions:
overall
h 13.13"
w 20.90"
d 25.00"
seat
h 17.50"
Primary Materials:
solid ash wood, walnut stained
Design Style:
scandinavian
Shipping & Returns
Shipping:
Free Shipping Nationwide
Lead Time:
SHIPS WITHIN 3 TO 7 DAYS
Return Policy:
Returns accepted within 14 days of delivery.
Shipping Restrictions:
Due to shipping restrictions, we cannot ship this item outside contiguous United States.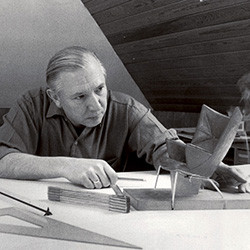 Inspired by hans wegner
Hans Wegner was one of the key figures in the popular rise of mid-century Danish design. Many of his chairs have become iconic, and his name evokes recognition among collectors and novices alike. He combines traditional joinery and construction techniques, working with a number of materials, especially solid wood, plywood, upholstery, and papercord, to create his signature style. His sculptural touch brings definition and style to his love of simplicity and function.