Southwest Modern Interiors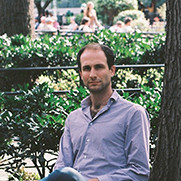 Curated by Cameron
Southwest Decor for Contemporary Spaces
Our collection of Southwest furniture for modern interiors is a perfect merger of two distinct styles. Bold geometric patterns accented with cow skulls and other animal sculptures work well at redefining minimalist interiors. Rustic wood furniture finds new expression with sleek modern details. A blend of innovative Danish design and weather western charm create a unique down home energy for your interior.
Sante Fe Meets Modern Design

Create the ultimate blend of western decor and modern design with this collection. Discover outsized leather furnishings, artisan crafts and decor, and the perfect animal skull accent to signal your allegiance to big skies and adventurous living.
Modern living mixes well with the oversized comfort and skilled handiwork of Southwest decor. Low back chairs and couches, patterned rugs, and glass antiques combine well with modern architecture, eclectic lighting from around the world, and mid-century mainstays.