Summer Minimalist Essentials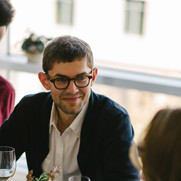 Curated by Nathaniel
Smart Solutions for Modern and Contemporary Decor
Get in swing with the summer season and create a less is more decor for your home. Minimalism continues to revolutionize contemporary life by reducing clutter and allowing more space for creativity and tranquility. Essentialize without sacrificing style and choose from our collection that gathers together smart solutions for interior decorating.
Sleek Designs Emphasize Function and Form

Simple yet elegant, this collection of decor essentials is the perfect execution of form as function. Sleek and often featuring luxurious finishes, these pieces don't sacrifice style. Add focus and tranquility with radical and captivating designs.
Adapt to the season and browse our collection of essentials for summer. These minimalist designs will transform your vacation getaway, your home, or office. Discover designs made to be accessible and help you achieve productivity with grace and beauty.