Why we fancy this
The CH468 Oculus chair combines classic mid-century motifs with contemporary verve. The result is a sleek and expressive chair ideal for transitional decors. The CH468 draws inspiration from lounge chairs designed by renowned architects intimately involved in international modernism. The fiberglass shell is contoured to provide an exceptionally comfortable seat and support the human frame. Additional foam cushioning provides a cozy experience, imbuing this piece with an approachable character magnified by the fabric upholstery. Thin tube steel legs create a minimalist effect, adding an appearance of near weightlessness.
This item is a mid-century reproduction inspired by hans wegner and is in no way affiliated with the designer or its original manufacturer.
Product Details
Dimensions:
overall
h 41.00"
w 32.00"
d 35.00"
seat dimensions
h 16.00"
Shipping Details
Shipping Restrictions:
Due to shipping restrictions, we cannot ship this item outside contiguous United States.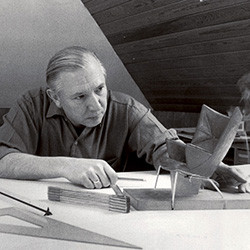 Inspired by hans wegner
Hans Wegner was one of the key figures in the popular rise of mid-century Danish design. Many of his chairs have become iconic, and his name evokes recognition among collectors and novices alike. He combines traditional joinery and construction techniques, working with a number of materials, especially solid wood, plywood, upholstery, and papercord, to create his signature style. His sculptural touch brings definition and style to his love of simplicity and function.