Industrial Chic Apartment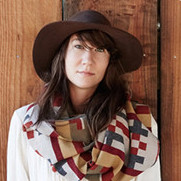 Curated by Rebecca
Timeless Industrial Design for City Dwellers
Browse our collection of Industrial Chic decor and discover a treasure trove of vintage and early modern furniture. Aluminum, steel, and iron in a mixture of rich patinas and neutral finishes are a natural choice for denizens of large cities. Stylish leather sofas and chairs add the elegance of turn of the century American decor and recall the glamour of early industry pioneers.
Vintage Metal and Wood Decor for Urban Interiors

Industrial Chic values the structural elements of your apartment and studio, giving you the chance to embrace the particulars of your urban lifestyle. Brick, exposed pipes and beams, and the soaring buildings and structures in your window become touchstones for style choices. Vintage items, aged iron and reclaimed wood, and early modern antiques blend together to create an interior that celebrates urban living.