Metropolitan Rustic Furniture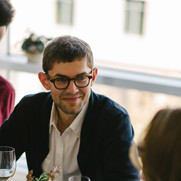 Curated by Nathaniel
Urban Interiors - Farmhouse to Clubhouse
Create the perfect interior for your urban abode, decked out for relaxing evenings entertaining friends and family. This collection celebrates the oversized comfort and welcome familiarity of rustic furniture transformed into accessible designs for city dwellers. Elegant farmhouse style and the early modern American style associated with Carnegie is fused with the spirit of minimalism.
Create Your Urban Getaway

Now that cities are more accessible than ever, turn your apartment or condo into an urban getaway. Also perfect for those looking to create a rental property, this collection emphasizes comfort in an urban-sized package.
Urban Minimalism in Comfortable Leather

Nothing creates comfort like genuine leather upholstery. Discover rustic clubhouse furniture perfect for a minimalist urban apartment. Clean lines combine with luxurious leather sofas, chairs, and more.