Spring Furniture and Decor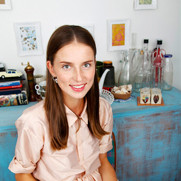 Curated by Stephanie
Get in the swing of the season
Spring is back and so are incredible savings on designer furniture and decor. No matter your interior or preferred style, you'll discover something to whet your appetite. Browse our collection of industrial modern chairs, mid century modern tables, contemporary lighting, Scandinavian rugs, and more!
Get Into Motion and Uncover Your Plan for the Year

Throw off the inertia of winter and finally tackle those design projects that have been burning up in the back reaches of your mind. We have jaw-dropping deals and savings on major items from every room. Redesign your living space, redo your kitchen, or finally fill out your patio or backyard with outdoor furniture just in time for barbeque season.
This season, treat yourself and fulfill your design dreams. Design and interior decor creates spaces where you want to be. Discover your style and find the blueprint for your home. Smart living starts here with special savings and discounts on designer furniture and design classics.