Why we fancy this
The CH24 Wishbone Y chair is an instantly recognizable classic. Not content with mere practicality, this chair pushes traditional elements forward with daring design features that still resonate today. The steam bent back rail of the wishbone chair creates seamlessly integrated arm rests, and the frame displays sensuous curves including a Y shape backbone. The CH24 Wishbone chair features a seat is woven fabric cord, extending the theme of expert craftsmanship by adding a touch that only deepens the comfort the exquisite wishbone chair offers. Inspired by hans wegner.
This item is a mid-century reproduction inspired by hans wegner and is in no way affiliated with the designer or its original manufacturer.
Product Details
Dimensions:
overall
h 28.50"
w 21.00"
d 20.50"
arm
h 27.75"
Primary Materials:
solid american walnut, paper cord
Design Style:
scandinavian
Shipping & Returns
Shipping:
Free Shipping Nationwide
Lead Time:
SHIPS WITHIN 3 TO 7 DAYS
Return Policy:
Returns accepted within 14 days of delivery.
Shipping Restrictions:
Due to shipping restrictions, we cannot ship this item outside contiguous United States.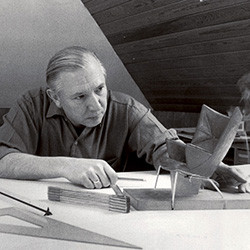 Inspired by hans wegner
Hans Wegner was one of the key figures in the popular rise of mid-century Danish design. Many of his chairs have become iconic, and his name evokes recognition among collectors and novices alike. He combines traditional joinery and construction techniques, working with a number of materials, especially solid wood, plywood, upholstery, and papercord, to create his signature style. His sculptural touch brings definition and style to his love of simplicity and function.